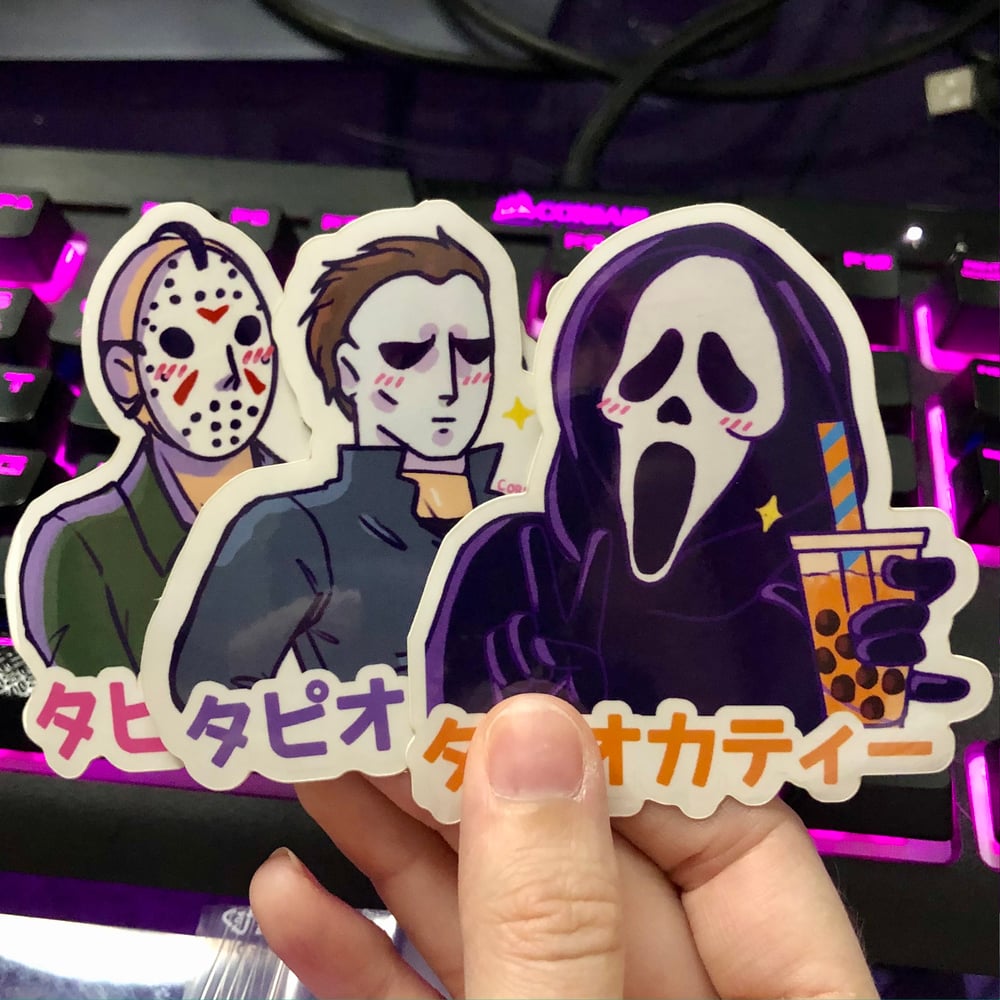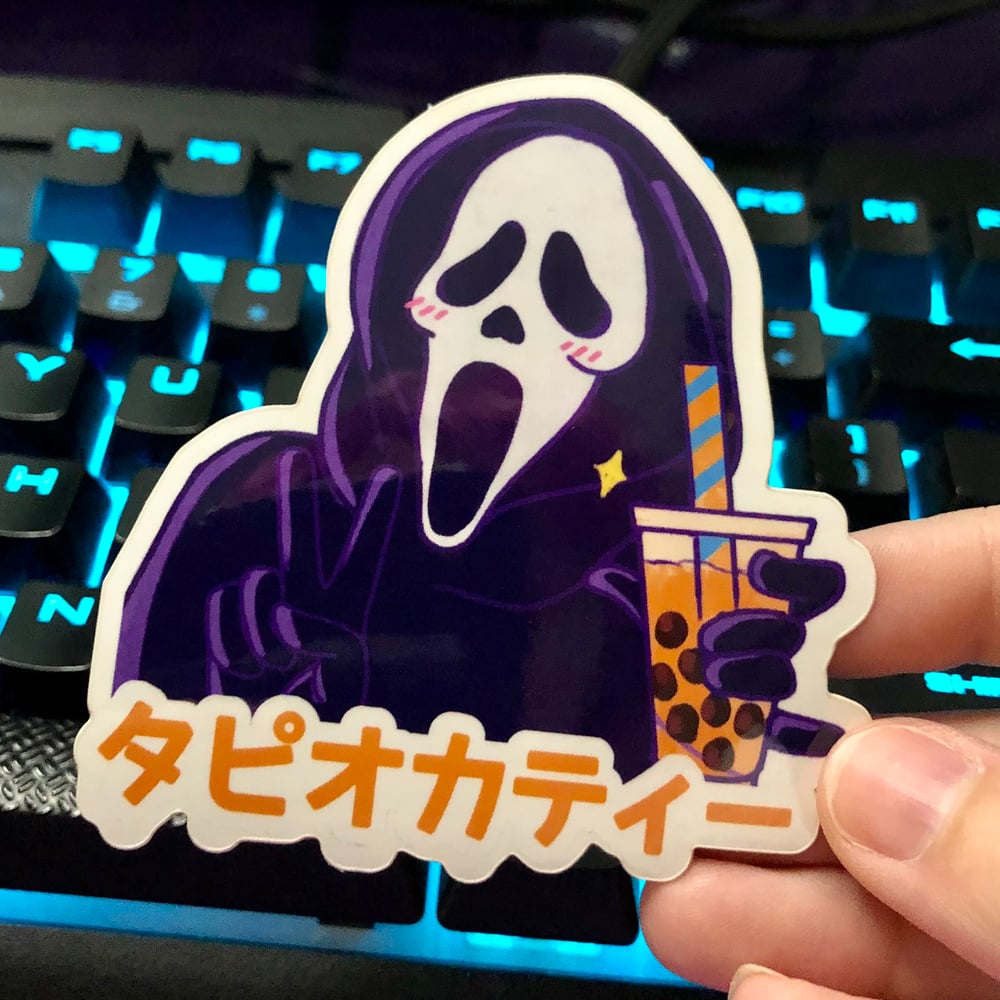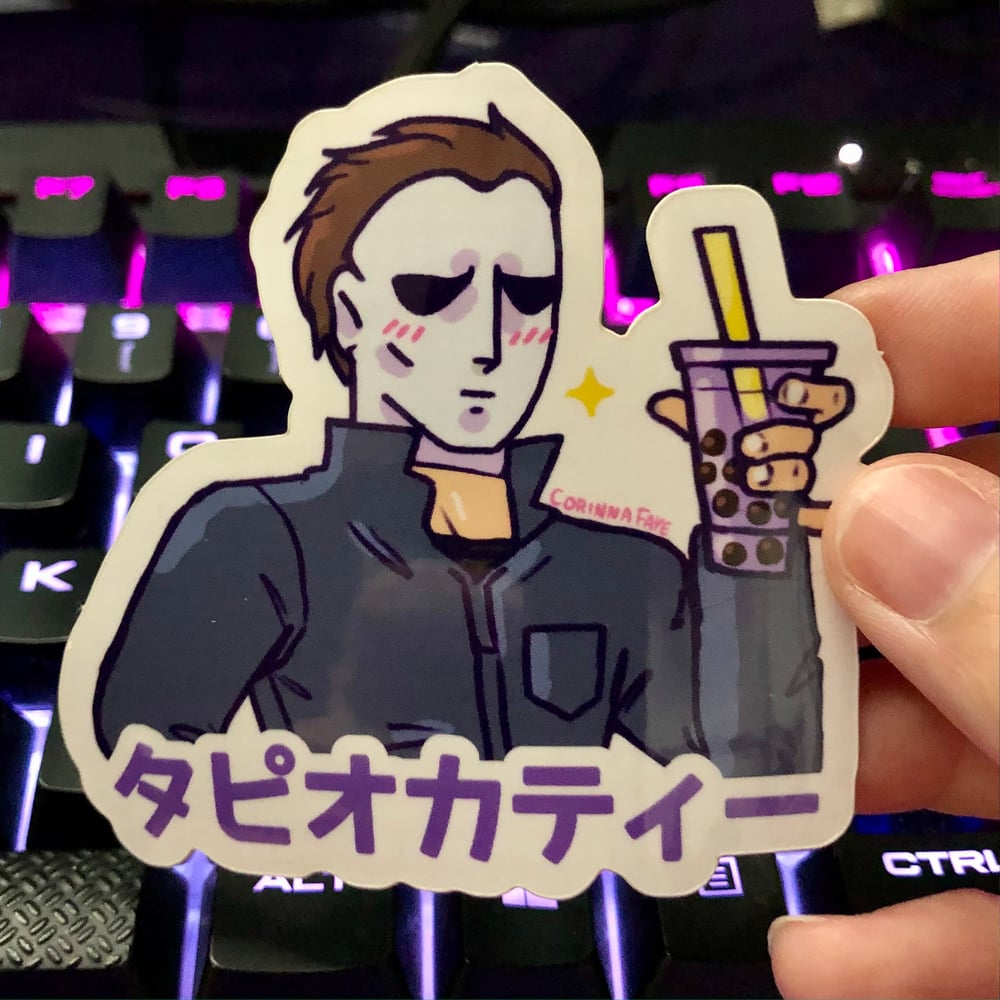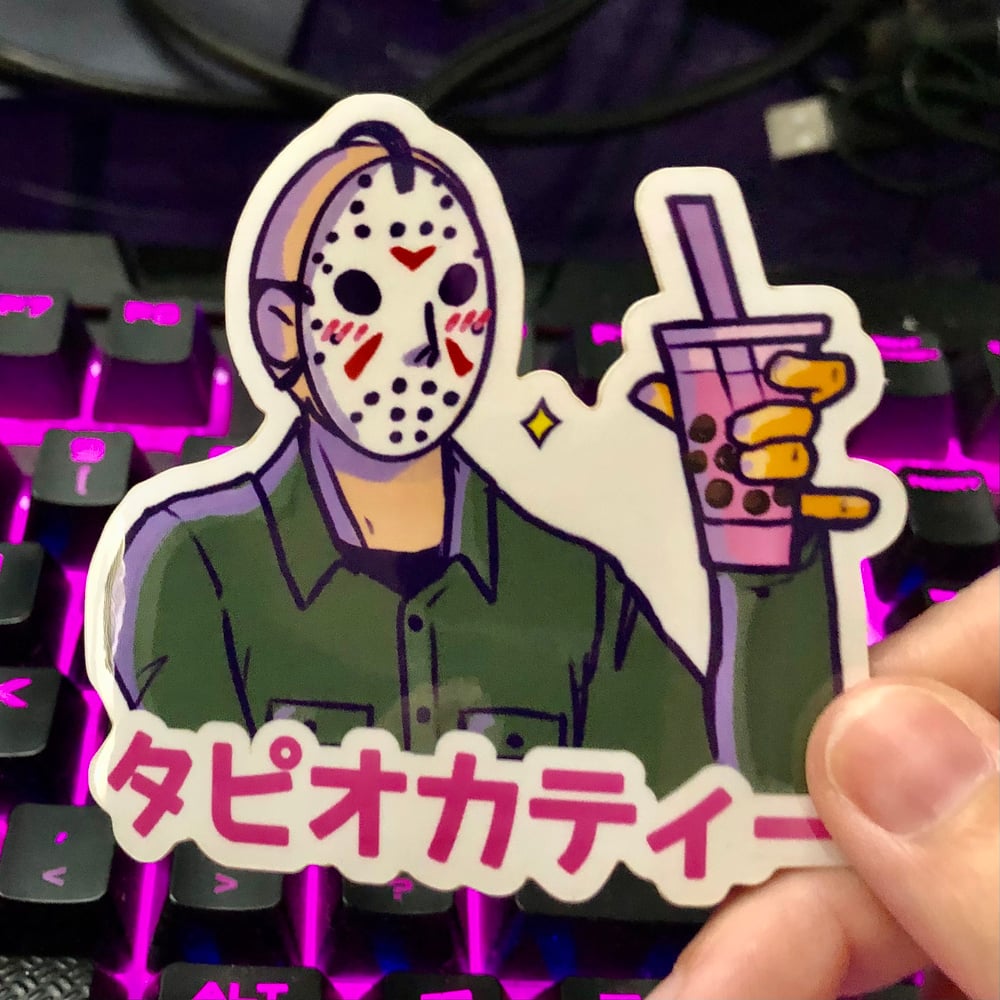 All stickers hand drawn/digitally created by me.
Even killers need to cool off in this heat, and what better way to cool off than with a ice cold boba milk tea?
Printed on holographic vinyl.
***PLEASE NOTE STICKERS DO NOT HAVE PACKAGE TRACKING UNLESS PURCHASED WITH A LARGER ITEM (such as a print)****
Dimensions:
Michael Myers: 2.8" x 3"
Ghost Face: 2.9" x 3"
Jason Vorhees: 2.8" x 3"