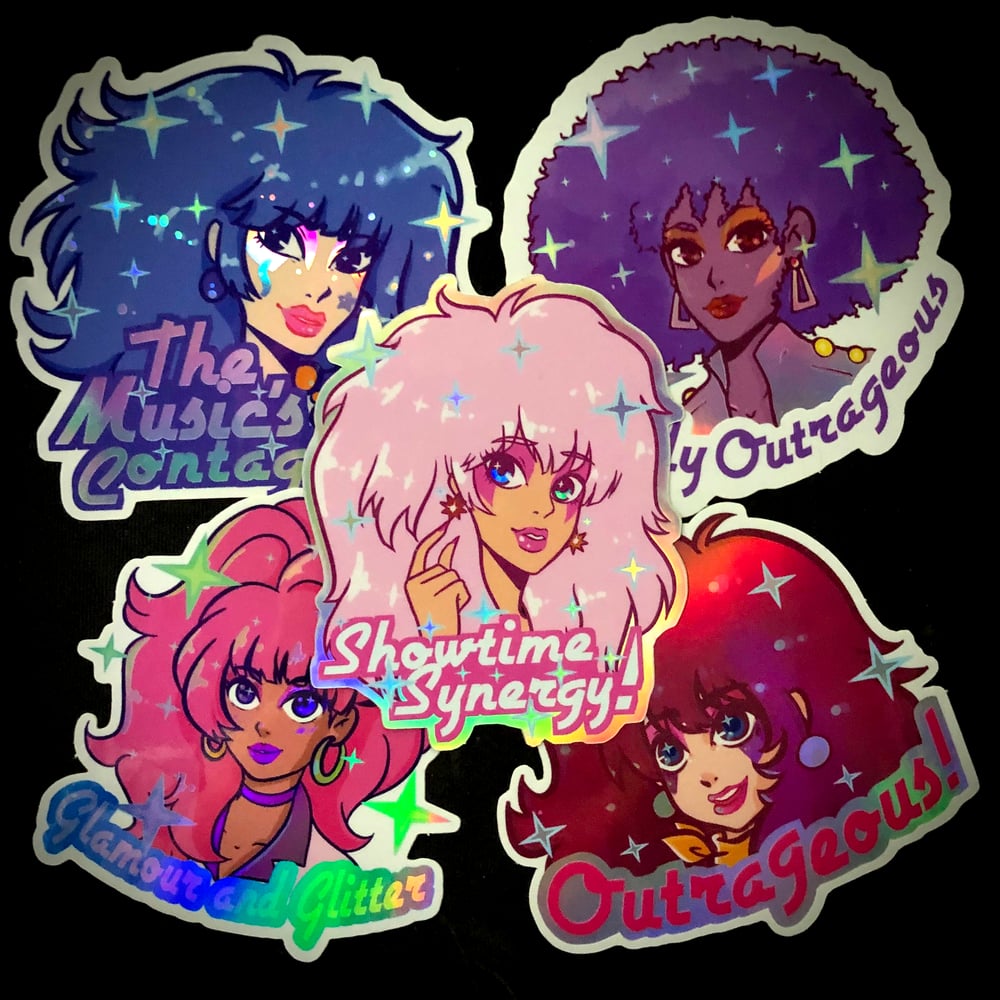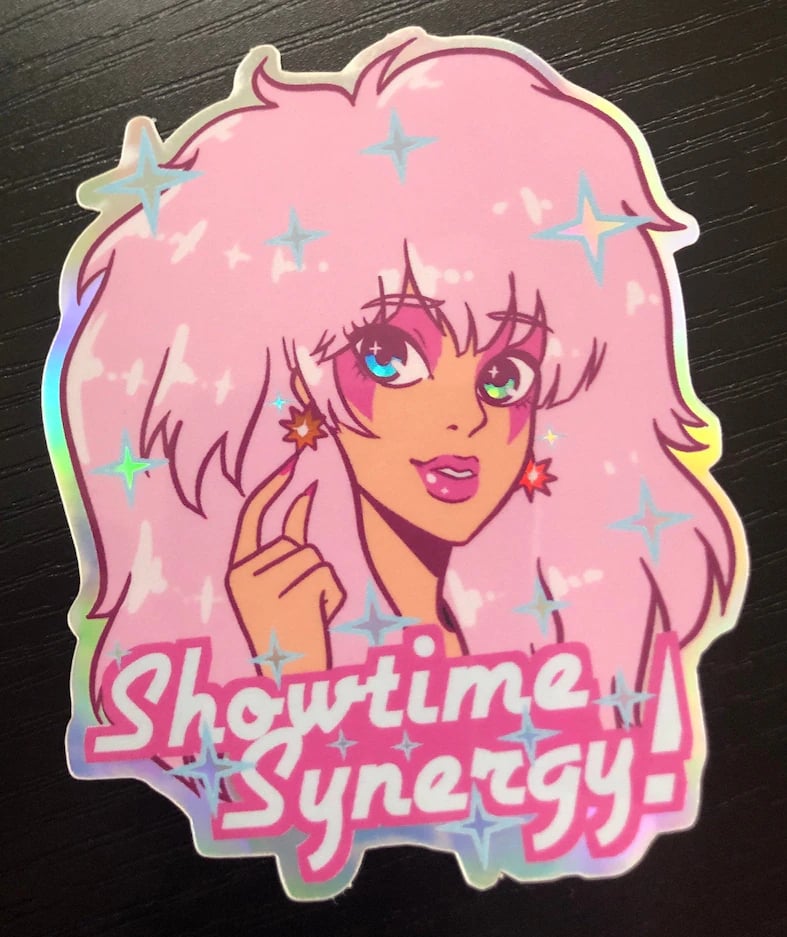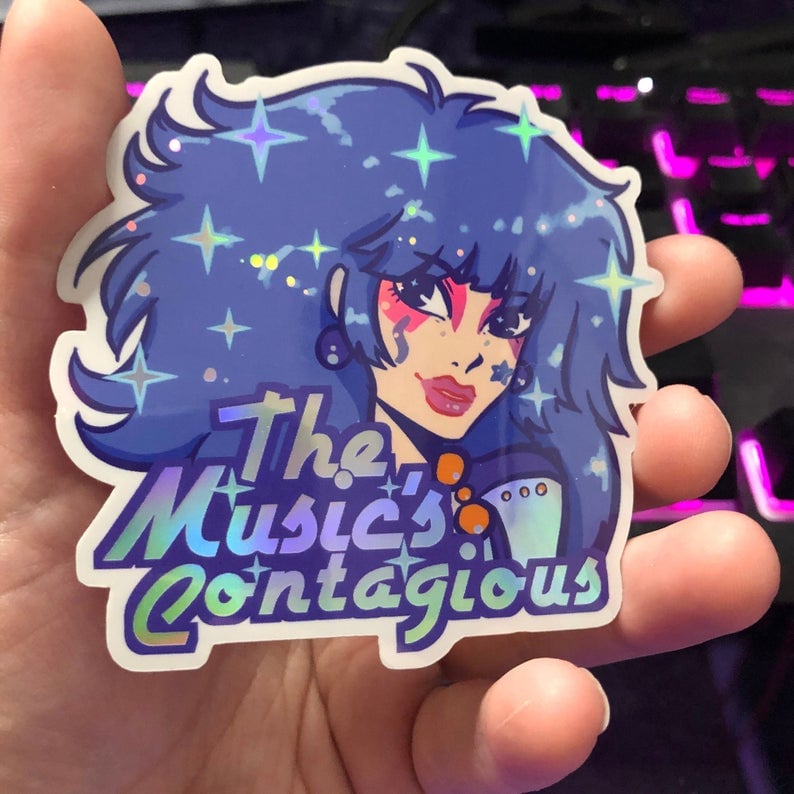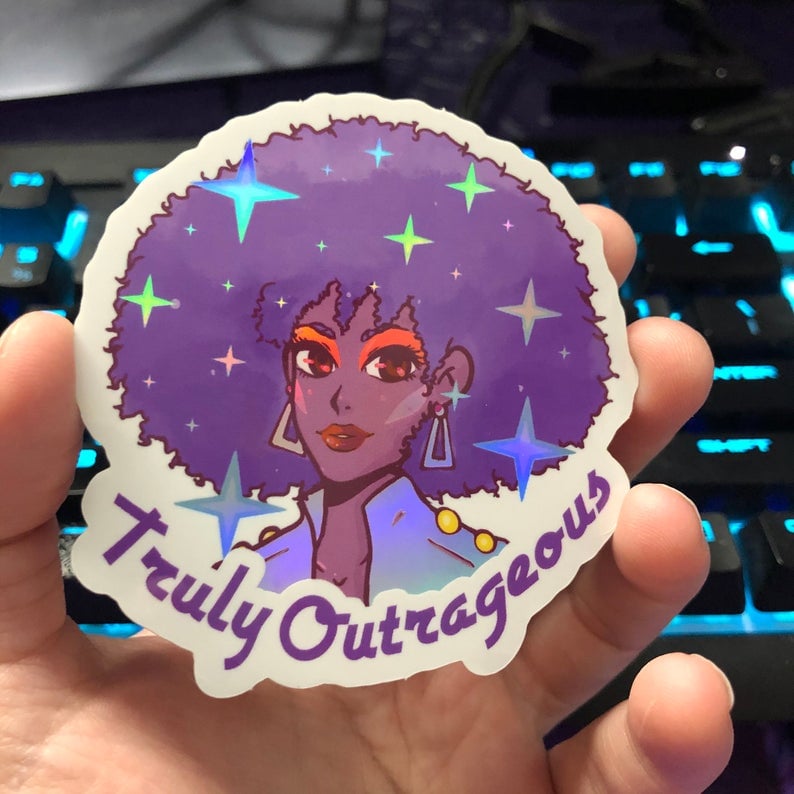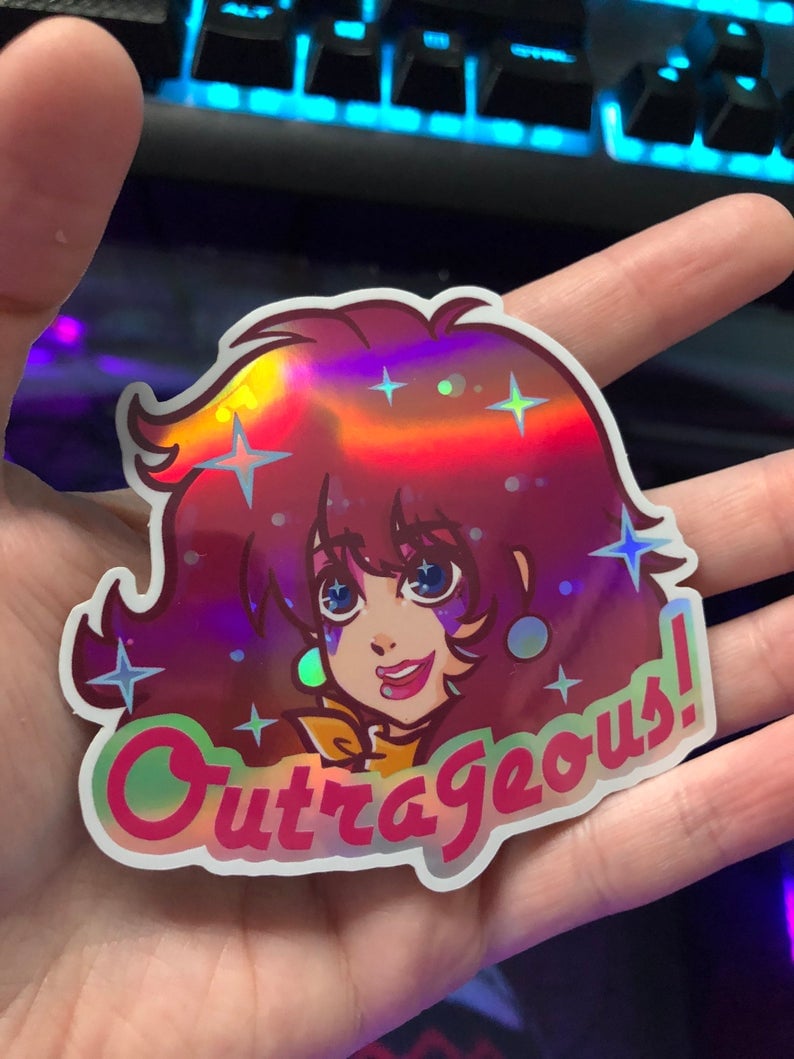 Showtime Synergy! These stickers are truly outrageous. Buy one or buy them all as a set!
All stickers hand drawn/digitally by me.
Printed on holographic vinyl. Water resistant!
***PLEASE NOTE STICKERS DO NOT HAVE PACKAGE TRACKING UNLESS PURCHASED WITH A LARGER ITEM (such as a print)****
Dimensions:
JEM: 3" x 2.5"
KIMBER: 3" x 2.8"
AJA: 3" x 3"
SHANA: 3" x 2.8"
RAYA: 3" x 2.7"